Aromany have long since recognized how essential disease prevention is with regard to equine welfare. We provide formulations that have proven to eliminate virtually all know problematical diseases in this sector.
Our user-friendly Equine Disinfectants and Hygiene Product formulations will create the perfect environment and ideal hygienic conditions in stables, and horse boxes. They are also highly suitable for all forms of drinking troughs, yard and floor areas and associated equipment.
'ANIFECT+'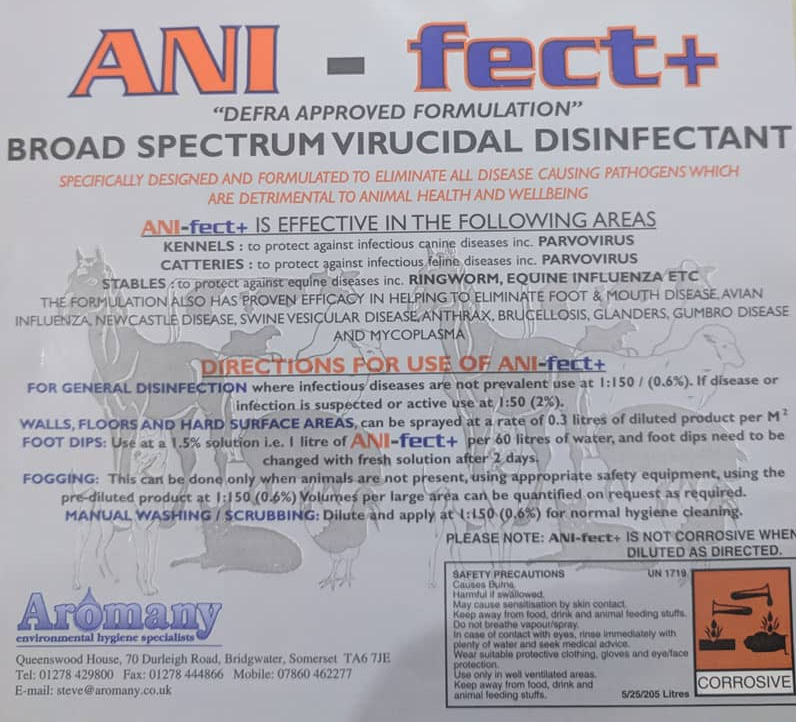 The ultimate in virucidal disinfection. Prevents and eliminates problems such as ringworm, infectious bronchitis, para-influenza, equine arteritis and many others.
A powerful user-friendly bacterial sanitiser. Used on a more general day to day hygiene routine, ANIFECT+  provides ideal cleanliness and offers a highly economical solution.
Correct and regular usage of these products will undoubtedly assist in ensuring that your horse remains in peak and healthy condition.
Should you require further advice we would be pleased to supply full detailed information on any specific area of disinfection.