Aromany have produced to date four products that are specifically designed to provide the absolute optimum standards of hygiene to: Tomato Growers, Cucumber Growers and the general Glasshouse Cropping Industry.
Products for internal Greenhouse Hygiene and Disease Control. – For this area, we supply three different and specialized formulations which go to provide optimum disease-free conditions in all types of glasshouses and protective structures.
PRODUCT 1 – 'UNIFECT-G'
This is a proven and well-tested formulation based on the synergistic combination of quaternary ammonium compounds and gluteraldehyde.
UNIFECT-G is designed to combat the problems associated with root mat disorders, verticillium disorders, Pepino mosaic and others.
As testimony to its effectiveness tomato and cucumber growers can especially take stock from the fact that UNIFECT-G is currently and successfully used by a large proportion of the major growers as their main form of disease control which include: Cavegate Nurseries, Flavor fresh Salads, Glinwells, Hedon Salads, Humber VHB, Leonard Ironside, Redroofs Nursery and Selby Salads etc.
Following test work by the H.D.C. (Project No: PC186/Fact Sheet 15/01) it can be seen how successful this formulation is especially in connection with cucumber and tomato cultivation.
PRODUCT 2 – 'SANPROX-P'
Crop termination sanitizer and horticultural disinfectant.
SANPROX-P is now used extensively at 'turnround' by many of the major commercial producers of cucumbers and tomatoes. It acts as a terminal disease controller and is now proven in efficacy by such growers as: Wight Salads, David Baarda, Humber VHB, Flavourfresh Salads etc.
SANPROX-P is a powerful broad spectrum horticultural disinfectant based on a synergistic combination of peroxyacetic acid, hydrogen peroxide and acetic acid.
This formulation is regarded as an environmentally friendly solution which actually breaks down to a non-hazardous form of water, oxygen and acetic acid. This solution is suited for application via most types of spraying equipment. (All users in the horticultural world who currently use the very well respected and tested product 'Jet 5', can be assured that our product Sanprox-P will offer at the very least the same efficacy with the additional benefit of significant cost per litre savings).
General Horticultural Usage SANPROX-P is ideally designed to create healthy disease free conditions in all areas and provide excellent and penetrating disinfection in Glasshouses, Capillary Mattings, Irrigation Beds, Potting Equipment, Garden Tools and benches and most equipment. The formulation acts quickly and therefore cropping can commence within a short time after disinfecting.
PRODUCT 3 – 'AGRISAN'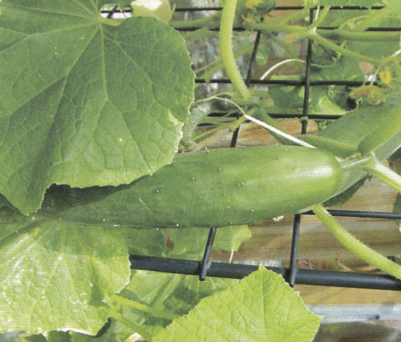 Bacterial Detergent Sanitiser. – Agrisan is a synergistic blend of quaternary ammonium compounds and special anionic surfactants and can be safely and effectively used either manually or via pressure washing for all applications in and around any horticultural environment.
General Horticultural Usage – For sanitising and cleaning of all external and internal glasshouse structures and glass. This formulation is ideal as a pre-cleaner to our terminal sanitizing disinfectants.
Products for Glass Cleaning and Sanitization – On offer here is our market leading glass cleaner.
PRODUCT 4 – 'OMNI-GLASS'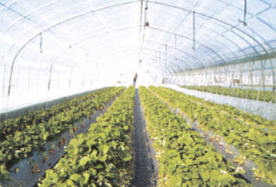 Horticultural Glass Cleaner
Achieving the maximum state of glass cleanliness in the commercial Horticultural Glasshouse Industry is of significant economic importance to the grower.
It is also a major importance that the products used to remove contaminations of exterior glass surfaces are effective in use, user-friendly and safe to the environment. Omin-Glass meets all three of these requirements.
OMNI-GLASS safely removes all deposits of algae, calcium, soot, dust, and other industrial soils from the exteriors and interiors of all greenhouses. It also offers very little vapour effect in use and is virtually harmless to humans and crops.
OMNI-GLASS contains no harmful hydrofluoric acid and produces no toxic vapours. The formulation is based on a synergistic blend of ammonium bi-flouride and surface tension reducing surfactants.
The product will therefore readily flow evenly across all glass surfaces giving a uniform cleansing action resulting in maximum light penetration. When used as specified will rapidly break down into compounds similar to those which are naturally present in the soil. All residual water, therefore, can be safely drained into any connecting surface waters.